Co-organisers
Ruth Rubio-Marin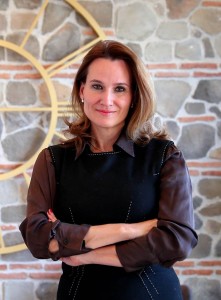 Ruth Rubio-Marín holds a Chair in Comparative Constitutional Law at the European University Institute in Florence, Italy. Formerly, she was Professor of Constitutional Law at the University of Seville, Spain, and a member of the Faculty of The Hauser Global Law School Program at New York University.  Her interests include comparative constitutional law, transitional justice, human rights, migration, minority rights, citizenship and feminist theory. She is the author and editor of several books including Immigration as a Democratic Challenge (CUP, 2000); The Gender of Constitutional Jurisprudence (with Baines) (CUP, 2004); What Happened to the Women? Gender and Reparations for Human Rights Violations, (SSRC, 2006); The Gender of Reparations: Subverting Sexual Hierarchies while Redressing Human Rights Violations (CUP, 2009); The Battle for Female Suffrage in the EU: Voting to Become Citizens (with Rodriguez Ruiz) (Brill, 2012) and Migration and Human Rights (OUP, 2014). Currently she is working on a book on the Disestablishment of Gender in the New Millennium Constitutionalism. She is the proud and busy mother of two: Simon (11) and Lucas (6).
---
Eléonore Lepinard
Eléonore Lépinard's research is situated in the field of gender and politics, in particular in two subfields : gender quotas and women's movements. Her first monograph (L'égalité introuvable, la parité, les féministes et la République, Presses de Sciences po 2007) retraces the French gender quota constitutional reform and its challenges. She has published on this topic in Politics & Gender, Social Politics and the Revue Française de Science politique and has written a comparative report on gender quotas in Europe for the FEMM Committee of the European Parliament and a policy brief on the global diffusion of gender quotas together with Ruth Rubio-Marin.
Her research on women's movements investigates how women's movements mobilised for gender quotas and how they address the challenges raised by differences (along ethnic or religious lines) inside the movement, especially in France and Canada. She has published articles in this field in journals such as Gender & Society, Politics & Gender, American Behavioral Scientist, Constellations and the Revue Française de Science politique. Her work has been awarded the Best paper award by the Women and politics section and the best paper award by the French politics group, both entities of the American Political Science Association.