Petros C. Mavroidis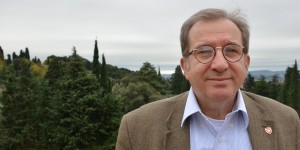 The activities of the Working Group are supervised by Professor Petros C. Mavroidis.  Petros Mavroidis is Edwin B. Parker professor of Law at Columbia Law School, New York and now on leave at EUI where he holds the chair of Global and Regional Economic Law.
In addition to his function at the EUI Law Department, Petros is the Director of the research strand "International Trade Observatory" of the GGP.
He also teaches at the University of Neuchatel, Switzerland. He has been the American Law Institute (ALI) chief reporter for the project on 'Principles of International Trade Law: the WTO' that was completed in 2012.
His most recent publication is Trade in Goods, 2nd edition, Oxford University Press: Oxford, UK, 2012, and an edited volume (with Zdenek Drabek) entitled Regulation of Foreign Investment, Challenges to World Harmonisation, World Scientific: New Jersey and London, 2013.