Council of Europe Online Bookshop
Discover the newly redesigned and more user friendly website of the Council of Europe Publishing.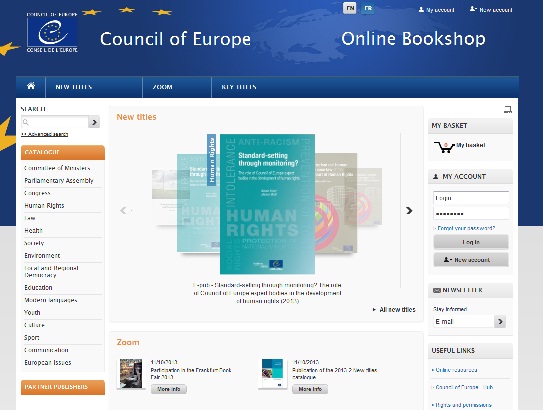 Council of Europe Publishing is the official publisher of Council of Europe and reflects the many different aspects of the Council's work, addressing the main challenges facing European society and the world nowadays. More than 1500 publications (mainly in English and French) present the work of Council of Europe in the field of:
Human rights and international law (constitutional law, criminal law, family law, labour law, etc.)
Human and social sciences, including health, social affairs, bioethics, education, culture, youth, sport, architectural heritage and environment
The EUI Library has a speciliased collection on the Council of Europe publications and documents.
Should you need any Council of Europe publications or documents that are not available in the EUI Library catalogue, contact the EU information specialist