EUR-Lex developments
1. New Method of EU Legal Acts' Numbering
As of 1 January 2015, the numbering of EU legal acts will change. Find out more about the new method of numbering.
This method will attribute numbers to documents published in the L (Legislation) series of the Official Journal of the European Union (OJ) aiming at harmoning and simplifying the divergent previous practices.
EU legal acts will bear unique, sequential numbers. This will facilitate access to EU law and also make it easier to identify and refer to legal acts (Read more)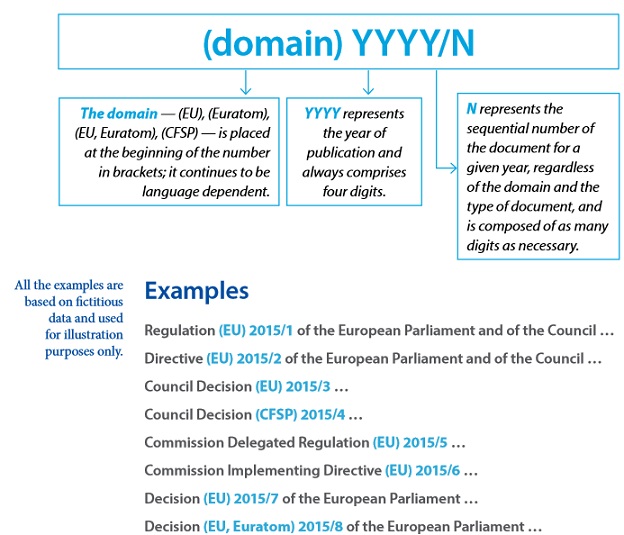 2. Redesign of the EUR-Lex Advanced Search
The Advanced search form in EUR-Lex has been redesigned.
3. Merge of PreLex by EUR-Lex
Prelex has been withdrawn as a standalone database as of 15 December 2014. The EU legislative procedures will only be available via EUR-Lex under Legislative Procedures
4. 'Old' version of EUR-Lex still available
Note that the previous version of EUR-Lex remains accessible for all content except the Official Journal from 1st April 2014. For the latter, only the bibliographical notices are accessible but not the texts themselves.
Several EUR-Lex resources are available at the EUI European Documentation Centre in various formats (print, electronic, microfiche etc.)
Follow the @edc_eui on Twitter