Tribute to Antonio Cassese
The Journal of International Criminal Justice dedicates its latest issue of December 2012 to the memory of Antonio Cassese who died one year ago. A very rich issue with about 20 articles by international scholars on the various aspects of international criminal law and justice, accessible through the library catalogue for EUI members. He was the founding editor of this journal published by Oxford University Press which started in 2003 and focused on the rapidly expanding field of international criminal law. Prof. Cassese taught at the EUI until 1993 when he was appointed as the first President of the International Criminal Tribunal for the Former Yugoslavia.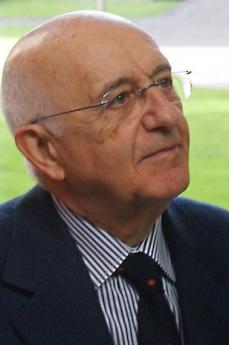 Since then international criminal law has become an integral part of the research profile of the EUI Law Department. The library has  many  books on international criminal law  and  related issues.
A long list of books published by Antonio Cassese  can be found in the EUI Library.
The Journal of International Criminal Justice has publicized the Antonio Cassese Prize for international criminal law studies which will be awarded every two years.