Coordinators
Coordinators for 2018 – 2019
Julian Scholtes (Germany) is PhD researcher interested in Constitutional Law, Constitutional Theory, and Human Rights Law. He is researching the abuse of constitutional identity arguments in the transnational arena. Prior to coming to the EUI, he studied in Maastricht and Ankara, and most recently completed an LLM in Human Rights Law at the University of Edinburgh.
---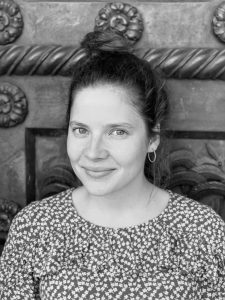 Carolin Lerch (Germany) is currently a LL.M. researcher at the European University Institute in Florence, Italy working under the supervision of Prof. Gábor Halmai. Her research project focuses on a critical evaluation of the German abortion legislation from an international perspective.Previously, Carolin studied law with a focus on European and International Law at Humboldt University Berlin, Germany from where she graduated in 2017 (Erstes Staatsexamen). Morever, she spent one semester at Stockholm University, Sweden and acquired working experience in the German Parliament and in law firms operating on an international scale.
Kasia Nowicka (Poland) is a PhD Researcher in the EUI Law Department.
Maciej Krogel (Poland) is a PhD Researcher in the EUI Law Department.
Catriona Mullay (UK) is an LLM Researcher in the EUI Law Department.