Apply
If you meet the eligibility criteria and you are keen to learn more about this year's topic Democracy and Society in Europe: Latest Insights from Political Science and Sociology, you are in the right place.
By clicking on the application button you will be redirected to an application form. In order to finalise and submit the application, you will need to create an account, and then answer all the questions and upload all the required documents.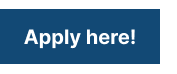 Once you have submitted your application, stay tuned! We will reply to all applicants by the 16th of June.
---
This website offers you an online electronic registration for a EUI event. While registering, your personal data will be collected and further processed for the purposes detailed in the Privacy Statement and the Notification Form. As this online service collects and further processes personal data, the EUI's Data Protection Policy outlined in the President's Decision No. 10/2019 of 18 February 2019 regarding Data Protection at the EUI is applicable.